SECURITY GUARD SERVICES
Our uniformed, trained, and experienced security officers can be provided on a temporary basis with little advance notice or on a long-term, contract basis. Security officers may be armed or unarmed, according to the needs of the client. All MP SECURITY officers are required to adhere to our strict standards concerning diligence to duty, pride in appearance, reliability, courtesy, knowledge of their specific post duties, and are closely supervised to see that those goals are maintained. All security officers in our private security company are screened and placed only on those posts for which they are qualified.
PATROL SERVICE
MP SECURITY currently operates numerous patrol routes in Conroe and the surrounding areas. We limit the geographical size of each patrol route to minimize response time to any emergency call or request for assistance or escort. If you're looking for uniformed security services, all of our patrol officers are experienced, trained security personnel who have exhibited the ability to exercise appropriate judgment when handling varying problems, emergencies and unusual situations. All patrol officers are uniformed and drive distinctively marked security vehicles. As a reliable private security company in Houston, Texas our patrol and private security services can be tailored to fit each client's specific security requirements.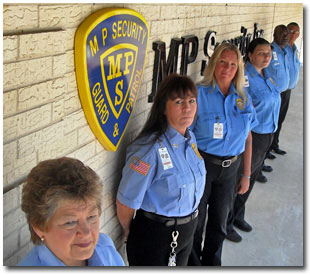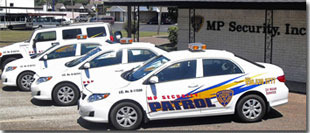 ALARM RESPONSE SERVICE
Our 24-hour alarm response division works closely with the client and his alarm system company to respond to an alarm in accordance with the client's security needs. All reported alarms are answered on a priority basis in order to ascertain the nature of the alarm. The response officer is trained to determine the cause of the alarm, inspect the facility, secure the premises, reset the alarm and notify the proper authorities as instructed by the client.

ELECTRONIC SECURITY SYSTEMS
Our integrated electronic security systems are installed and maintained by trained technical personnel. The systems provide the latest in commercial and residential security protection, and each is custom designed to meet the needs and budgetary requirements of the client.
100 combined years of experience
Locally owned and operated
contact us